Activity:

Visit to the Ekionkiestha' national longhouse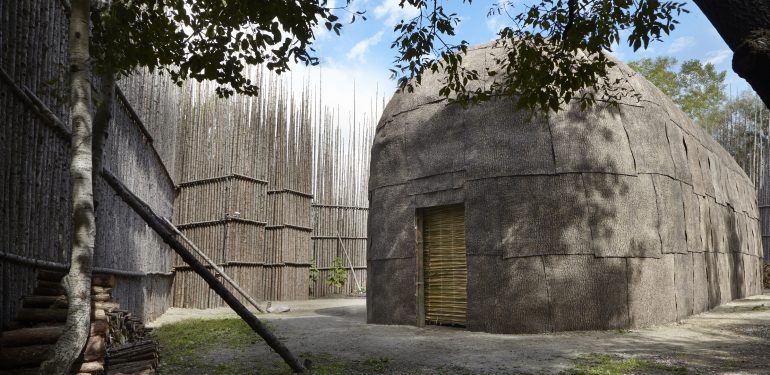 Schedule
12pm | 5:30pm
N/A
This is an experience not to be missed in Wendake!
The Ekionkiestha' National Longhouse is about experiencing the traditional lifestyles of the pre-contact period first-hand. This place of discovery is a journey to the very heart of these lifestyles. With your family, group, or friends, you'll be impressed by its high palisades, the garden highlighting the agriculture of the time, and the interior of this house.
The longhouse is accessible in various ways: through Huron-Wendat Museum Regular or Discovery tours, the "Myths and Legends" activity, or an overnight stay. A must in the greater Québec City region!
5,00
$
6 to 12 years old
free
0 to 5 years old